It's the most wonderful time of the year: #hoildayszn!
The holidays bring merry outings, delicious treats, and of course, tons of festive get-togethers. Through all of the craziness, it's important to stay grounded, manage stress, and of course, treat yourself!
A day and night guide to survive every kind of holiday party:
The Family Brunch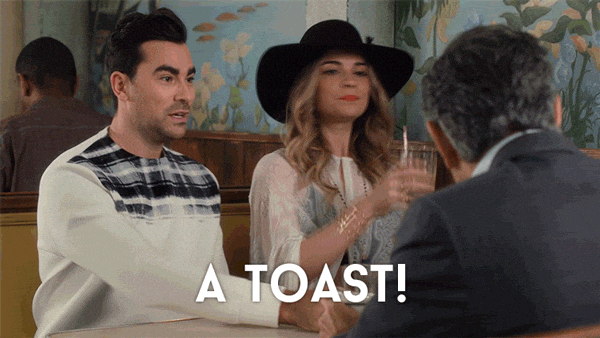 (via Giphy)
The holidays are a great time to spend time with family and what's the perfect way to do so? A delicious brunch celebration! Whether you celebrate the holidays with your immediate family, your in-laws, or your chosen family, brunch is a fun way to make the most of your day. It's important to be present and focused on your family. The trick is to get a good night's sleep. We recommend some overnight hydration with our Watermelon Sleep Mask that will leave you waking up refreshed, dewy, and ready to go. This is essential when you may have had a wild holiday party the night before!
The Office Party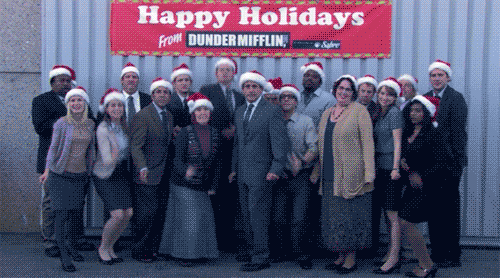 (via Giphy)
Nothing brings coworkers together like the holidays! Whether your office has a Holiday Happy Hour, White Elephant, Secret Santa, or a Christmas Cookie Exchange, it's important to celebrate the holidays with the people you're with five days a week. The key to surviving the office party is staying energized! Office parties can fall during the work day or after hours. Either way, it's important to keep your energy up after a long day of answering emails. We always recommend water and caffeine, but also there's nothing like a good holiday playlist to get you in the spirit to party with your coworkers.
The Ugly Sweater Party
(via FanFestNews)
Ah the ugly sweater holiday party. One of the most fun ways to celebrate the holidays is buy throwing on your ugliest, tackiest, most outlandish sweater and hitting the town. No matter what holiday you celebrate there is a hideous sweater for you! An ugly sweater party is a great way to ironically celebrate the cheesy and tacky nature of the holiday season. Also, it's so much fun competing with your fellow party-goers to see who will show up with the ugliest sweater! Odds are this isn't your first wild party this season. We recommend purifying and detoxifying your skin during this hectic time. Charcoal and sea salt naturally detoxify and remove impurities from your skin. Check out our favorite charcoal essentials to get you through party season!
The New Year's Eve Soiree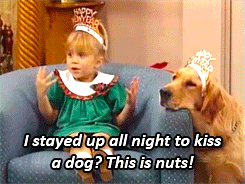 (via Giphy)
The grand finale of the holiday season is New Year's Eve! Celebrating the new year can be one of the craziest night of the year. Most likely you've picked out your favorite sparkly dress or favorite black jeans to rock for the night and you're hoping to get a bomb Instagram pic for your feed. To keep your skin glowing and IG ready, make sure to exfoliate. We totally love our Acai Body Scrub. Not only does it smell amazing, but it's also rich in Vitamin C, which helps even out your skin's texture, as well as plumps and firms the skin.
The key to the holidays is self care!
Explore our favorite day and night holiday essentials:
(via @_sundayrain_)
How to survive the #holidayszn:
Hydration = key!
Get your beauty rest
Purify and detoxify your skin