Question: How to unwind this summer?
Answer: Netflix binge.
Whether you've been on way too many iced coffee runs or had a stressful meeting with your boss or just a long day lounging by the pool, it's important to take some time to relax and unwind. What's the best way to do so? Netflix, of course! Here is our ultimate binge list to add to your summer plans.
1. Stranger Things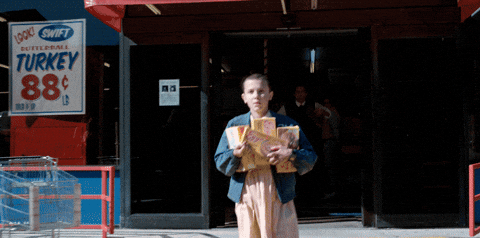 (via Giphy)
Demogorgons and Eggos and the 80s oh my! Stranger Things is the perfect pick for all of the sci-fi lovers out there. Take your mind off the real world and delve into the Upside Down with Eleven and the rest of the gang. The show follows the lives of tweens in the 80s dealing with some ~strange things~. Currently, there are two seasons available on Netflix, but wait, there's more! Stranger Things season 3 returns July 4th, so happy binge-ing!
2. Queer Eye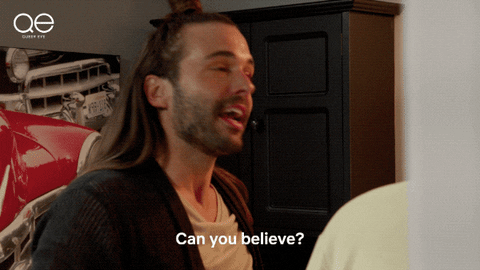 (via Giphy)
Who doesn't want five amazing guys to dress you, hype you up, and organize your whole life!? Queer Eye features icons, Johnathan Van Ness, Antoni Porowski, Karamo Brown, and Bobby Berk.The squad travels all over America to help their "heroes" become the best version of themselves. The show is not only uplifting and fun, but also powerful, making it the perfect summer binge. Lucky for you, Queer Eye just announced the renewal for seasons 4 and 5, so grab your tissues and get ready to happy cry!
3. GLOW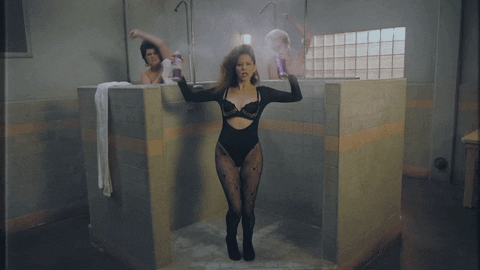 (via Giphy)
This one goes out to all of the powerful women out there! GLOW is another Netflix series. Featuring Alison Brie, GLOW is inspired by the hit 80s television show, Gorgeous Ladies of Wrestling. The story follows the personal and professional hardships of women in the 80s and also features some funky hair, makeup, costumes, and a whole lot of hairspray. The trailer for season 3 just dropped, so no time like this summer to catch up before the new season!
4. Great British Baking Show
(via Giphy)
Do you like food, beautiful scenery, and British accents? Then, the Great British Bake Off is the show for you! GBBO is a competition show featuring amateur bakers from all across the U.K., competing to become the next Star Baker. This is one of the most pleasant competition shows out there! Each episode bakers create bakes around a theme, such as cakes, bread, and pastries, helping one another along the way. Plus, the show takes place at a countryside estate, so there is no shortage of gorgeous scenery! On your marks...get set...BIIIIIIINGE!
5. Jane the Virgin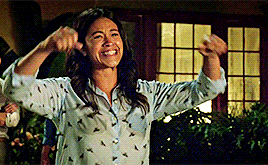 (via Giphy)
"There are many Jesus Christs. There is only one Jane," (Season 1, Chapter 22). Jane the Virgin is a unique show due to the fact that it's not only a comedy, but also a telenovela. The show stars Gina Rodriguez as Jane Villanueva, who experiences a sort of "immaculate conception." Jane the Virgin has no shortage of laughs, cries, and drama. The final episode hits Netflix in August and we can hardly wait!
6. Terrace House
(via Google)
Want to freshen up your reality TV lineup? Check out Terrace House! Terrace House is basically the Japanese version of The Real World. In other words, everything you didn't know you needed. The show follows the lives of six strangers who all live in a house together. Like any reality show, there is no shortage of drama, romance, and, of course, swimming pools! There are several editions of Terrace House, including Boy x Girls in the City, Aloha State, and more. Each edition has several seasons so you have a full stock of reality TV this summer!
7. You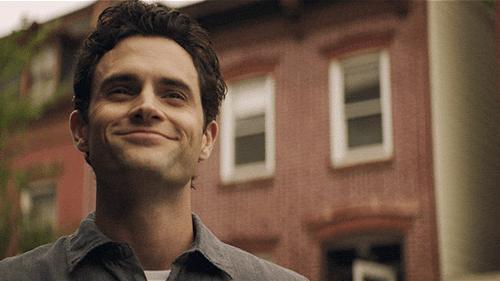 (via Tenor)
ATTENTION all Gossip Girl fans! If you're still not over Dan Humphries (Penn Badgley), then You is the show for you (ha!). Badgley's character, Joe, is basically Dan Humphries at level 10,000 (if you know you know). The show is definitely for all of the horror/thriller fans out there. Released in early 2019, You became a hit fast, garnering tons of hilarious tweets and memes, some from Badgley himself! So many classic horror movies take place in the summer, so why not freshen up your list with You? There are only 8 episodes, making it easily bingeable! Season 2 is filming right now, so don't wait to catch up before Netflix drops the new season.
TIP: The perfect way to unwind is with Netflix and a bubble bath. Check out our Acai Bubble Bath for a relaxing and refreshing summer spa day.
Ultimate Netflix Summer Binge List: 
Stranger Things
Queer Eye
GLOW
Great British Bake Off
Jane the Virgin
Terrace House
You